Hey guys, here's my notes for the Webmin / Usermin segment I did on episode 414 of HAK5.
Talking about making your life easier if you're a linux system admin I demonstratred the great and free tools Webmin and Usermin available from http://webmin.com/
Here's a great screenshot of visual iptables editing.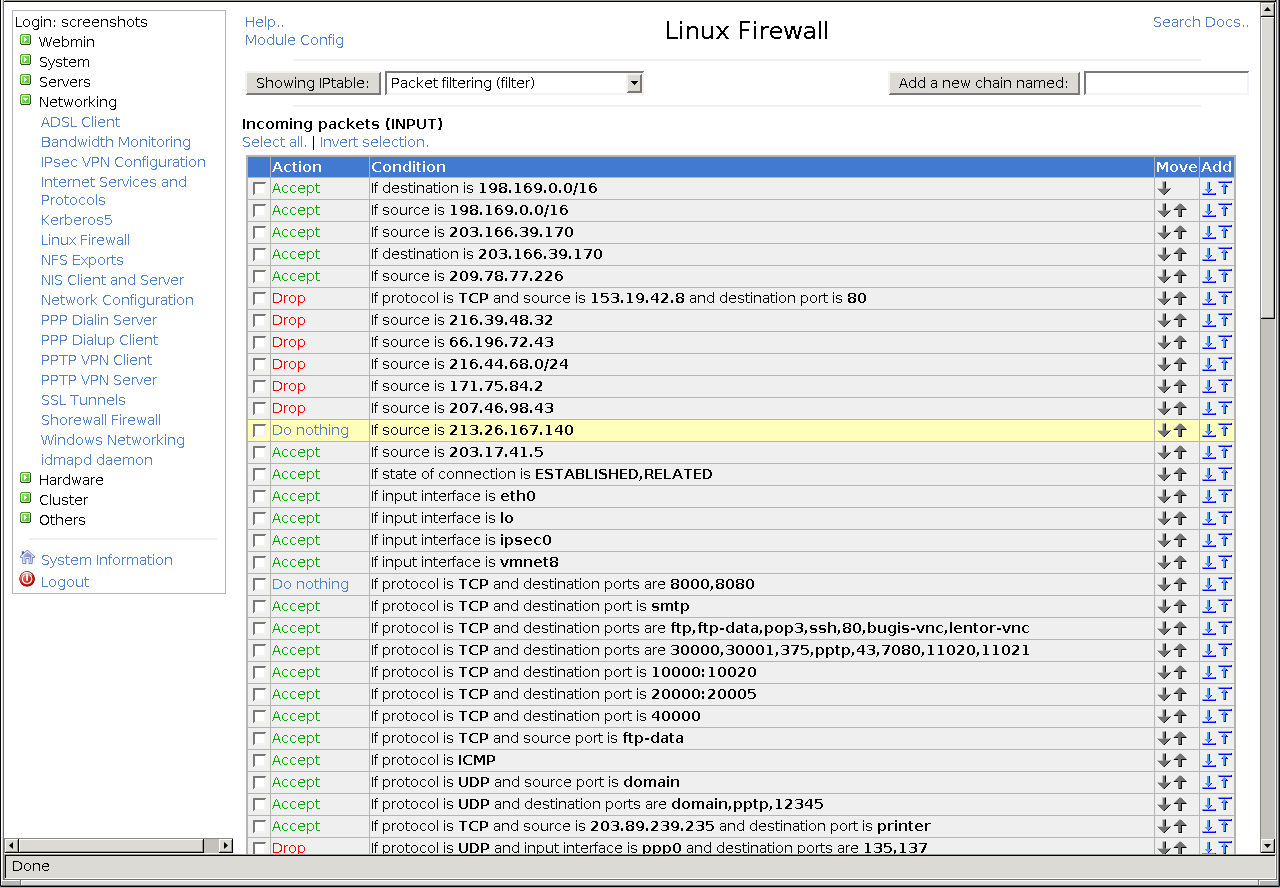 Installing the package is as easy as RPM -i webmin-1.441-1.noarch.rpm
Once installed goto https://yourserver.com:10000 and login with a user like root.
After you've logged in you can just start clicking through the menus and see what you can do with this great piece of software.
During the show I explained how to create custom commands and deploy them to users with the webmin addon (http://webmin.com/usermin.html).
If you have any questions, feel free to post a comment or send me an email: matt [at] hak5 [dot] org